采购专员
您是否准备好在一个成长中的公司中影响医疗保健行业?
JOB DESCRIPTION 岗位描述
| | |
| --- | --- |
| Job Title 职位: | Procurement Specialist 采购专员 |
| Line Manager 直属经理: | Operation Director 运营总监 |
| Business Unit, Team 所属部门: | IR事业部, Operation 运营 |
| Location 工作地点: | Shanghai, China 中国上海 |
| Reports 团队成员: | N/A |
Overview of position: 岗位概况
The Procurement Specialist is mainly responsible for day to day purchasing of materials and services to Medix China activities, whilst ensuring the supply of goods and service to local team is managed effectively, efficiently and at the lowest possible cost.
采购专员主要负责为Medix中国的业务活动开展进行日常物料及服务的采购,同时确保能在尽可能低成本的情况下为中国团队提供及时有效的物资供应或服务保障。
Key Responsibilities: 主要职责
Be responsible for, or coordinate, ALL procurement related activity about material and service for Shanghai site. Ensure realiable supply to local team
负责或协调上海Site所有物资和服务的采购活动并为本地团队提供供应保障。
Manage supplier relationships including quality, price and supply issues, building successful supply chain partnerships.
做好供应商管理,包含并不限于管理其资质、产品/服务的质量、价格和货期等,并与其建立良好的供应链合作关系。
Work together with local R&D and Manufacture team to identify and assess new supply options to secure current and upcoming supply needs.
与本地研发和生产团队一起,寻找并评估新的供应商选择以稳固现有及将有的供货需求。
Manage and maintain inventory of materials in R&D and manufacture warehouse for effective supply to local R&D and manufacture activities; participate in establishement of China local procurement related functions in NetSuite system, manage and maintain related inventory of materials.
管理并维护线下研发及生产物料仓库、为本地研发和生产活动的物料供应提供有效保障;参与建立NetSuite系统中有关中国本地采购相关的功能,并做好相关物料库存管理和维护。
Be responsible for managing and maintaining ALL fix asset, ensure smooth running of software and hardware at Shanghai Facility, including but not limited on PC/laptop of employee, office facility, air conditioning system, supply of waster, electricity and gas, environmental protection facility, warehouse of regulated hazardous chemicals, etc..
负责上海Site所有固定资产的管理和维护,维持上海实验室和办公室的软硬件的稳定运行,包含员工电脑、办公设施、空调系统、水/电/气供应、环保设施及管控危化品仓库等。
Perform all other related duties as assigned by supervisor.
完成主管交办的其它工作。
Requirements for the Position: 岗位要求
Good knowledge of purchasing within a manufacturing environment
具有良好的生产公司环境下的采购认知和经验。
Occupational college or higher backround in science and technology related field。
具有科学或技术相关领域的大专或以上学历。
Good oral and written communication skills, proven history of successful supplier negotiation. Good read & written English skill is a must, and good spoken English will be a plus.
具有良好的书面及口头沟通能力;有与供应商谈判成功的经历; 具有良好的英语读写能力;英语口语良好者优先。
Good IT skills with a working knowledge of Microsoft Office and strong Excel skills (NetSuite experience is a plus).
良好的微软Office操作技能,熟练的Excel操作技能(有NetSuite经验者更好)。
Self-motivated, team oriented and independent work skills.
能自我激励,可以独立完成工作并具有团队合作精神。
---
Who are we?
Medix Biochemica Group are a global and market-leading supplier to the IVD industry. Our Mission is to Enable IVD Customers to deliver results to billions of patients. By working in partnership with Medix Biochemica, customers can reduce their time to market, create efficiencies and build quality into their tests. We do this by relying on our deep scientific know-how, by having the broadest and most relevant raw material portfolio, and by relentlessly focusing on Quality.
Our innovative approach delivers commercially successful antibodies with pioneering antibody technology. Our wide product portfolio of bioreagents is well-known under the brand names MedixMAB™ Antibodies and MedixAntigens™. MedixMAB antibodies are in use in billions of diagnostic tests all around the world to ensure accurate diagnostic results.
The 2019 acquisition of Lee BioSolutions cemented our position as a global leader, and extended our offering to include high quality antigens, proteins and enzymes for a wide range of life science research and diagnostic applications through novel extraction methodologies and classical chromatography techniques. In 2020 we expanded yet again through the acquisition of East Coast Bio, broadening our portfolio to include expertise in Drugs of Abuse and veterinary diagnostic raw materials.
Through our Actim® business we partner with leading IVD companies to make Actim® an option for healthcare professionals who require accurate point-of care results within minutes for their patients with pregnancy complications, infectious diseases and gastrointestinal problems.
Our evolution and our focus on quality underpin our ambitions. Further innovation and development of our pipeline is planned along with acquisition of complementary business will ensure we deliver on our Vision: to be the first-choice raw material partner for the IVD industry.
Where do we operate?
With a proudly Finnish background, our footprint is increasingly international. Medix Biochemica's products are used globally in over 70 countries with 90% of our sales coming from global markets. Headquartered in Espoo, Finland, we employ over 190 professionals across the world, with R&D and manufacturing Centres of Excellence at five sites in Finland, US & China. We have a direct Commercial presence to serve our customers in Europe, US and China, and we ensure our global reach through distributor and channel partners in RoW.
What is important for us?
Our Values reflect our relentless focus on quality, and our desire to deliver an excellent customer experience.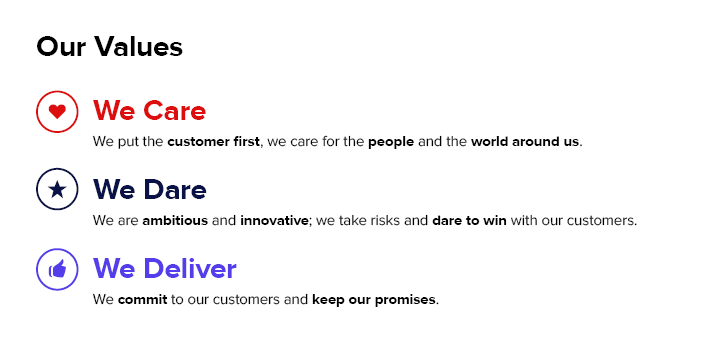 关于 Medix Biochemica
作为一家拥有芬兰背景的真正全球性公司,我们致力于为IVD行业服务数十年。
采购专员
您是否准备好在一个成长中的公司中影响医疗保健行业?